Google Tag Manager Implementation & Deployment Service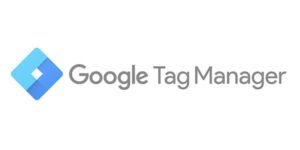 Utilize Google Tag Manager to easily track user interactions and behavior
GTM Implementation is the most import aspect of Digital Marketing as it lets you monitor online campaigns better. GTM activates easy tracking of each clicks on website.
Our process for Google Tag Manager Implementation:
Step #1 – Determine your tracking requirements
Step #2 – Do Tag Audit of your live website
Step #3 – Create functional & technical designs of your tags
Step #4 – Do tag deployment planning
Step #5 – Do the risk assessment
Step #6 – Create project scope document
Step #7 – Get buy-in from IT
Step #8 – Setup google tag manager account
Step #9 – Install GTM container tag on the staging website
Step #10 – Create, test & publish tags on your staging website
Step #11 – Install a new GTM container tag on the live website
Step #12 – Create, publish & test tags on the live website
Step #13 – Do tag audit of your live website
Step #14 – Final your tracking is determined as per requirement
GTM is an easy and efficient way of implementing snippets of code for your website instantly with version control. Essentially this means that your website will not be at risk from the accidental removal of essential code. Google Tag Manager (GTM) Implementation allows us to add the following services and functions to your website without the need of a developer:
Google Analytics & AdWords
Funnel & Event Tracking
E-commerce Tracking
Goal Tracking
Custom HTML
Furthermore, Google Tag Manager allows you to easily create or manage users, with the ability to test and debug snippets of code before going live with a version.
Many of our clients use our Google tag management skills in conjunction with Google Analytics; together providing insight into user interactions and behavior.
Brandwitty can set up and install Google Tag Manager for WordPress websites or any other platform.
Brands That We've Served Over the last Few Years
Note: Carousel will only load on frontend.